Laboratory of Lymphocyte Signaling and Oncoproteome
Research group of Marco Herling, Cologne
New address
Our laboratory recently moved to a new building. Please find our new address below:
AG Herling, UK Köln
Gebäude 74
Weyertal 115c
50931 Köln
Our telephone number changed as well. You are now able to contact us at:
Tel: +49 221 478 51464
Fax: +49 221 478 98339 (same as before)
Our laboratory focuses on targetable molecular events of malignant lymphocyte transformation and evaluation of such pathway dependence, with particular interest in the pathogenetic mechanisms of chronic lymphoid leukemias. These comprise a heterogeneous group of tumors derived from mature (peripheral) lymphocytes of B-cell or T-cell lineage, but share a common fact, namely their near-exclusive incurability with current therapeutic approaches. B-cell chronic lymphocytic leukemia (B-CLL) is the most common leukemia of adults in the Western world with distinct molecular and clinical subsets being recognized. T-cell prolymphocytic leukemia (T-PLL) can be considered its aggressive T-cell equivalent. It shows a unique molecular signature of activation of the T-cell leukemia 1 (TCL1) oncogene. The exact position of T-PLL in the T-cell histogenetic spectrum also deserves further investigation. Mycosis fungoides / Sezary syndrome (MF/SS), another group of CD4+ T-helper cell derived tumors, present as erythematous cutaneous lymphomas / leukemias. They show interesting phenomena of immunophenotypic and functional drift.
Our research program is closely connected to the clinical trial efforts of the German CLL Study Group (GCLLSG) with headquarters at Cologne University as a translational platform. This is of particular significance in an era of multiple available target-specific inhibitors, whose mechanistic rationale can be tested in the laboratory and transferred into bedsite application in collaboration with corporate partners.
In previous work (MDACC Department of Hematopathology, Lab D. Jones, MD, PhD), we studied the regulation and function of a protooncogene called TCL1. Its abnormal activation leads to chronic leukemias and it has been implicated as a major transforming force in T-PLL and CLL. However, its molecular function is still poorly understood. We were able to establish a novel mechanism of TCL1 action by demonstrating its regulatory involvement in cellular signaling processes that represent major survival and growth pathways in transformed lympocytes.
Specific Research Program
Conceptionally, our projects comprise the analysis of relevant kinase signaling and the involvement of novel coregulatory molecules as well as the interception in respective mechanisms of regulatory protein interplay in subtypes of chronic lymphoid leukemias.
temporo-spatial kinetics of TCL1 – protein interactions in B-cell receptor and other micromilieu derived signaling in B-CLL
mechanisms of TCL1 gene regulation and protein turnover
differential kinase activity and regulation in clinical and molecular subsets of B-CLL
stage-dependent changes of proteome patterns / kinome profiles in the oncogenesis of mature T-cell leukemias (T-PLL, MF/SS, T-LGL)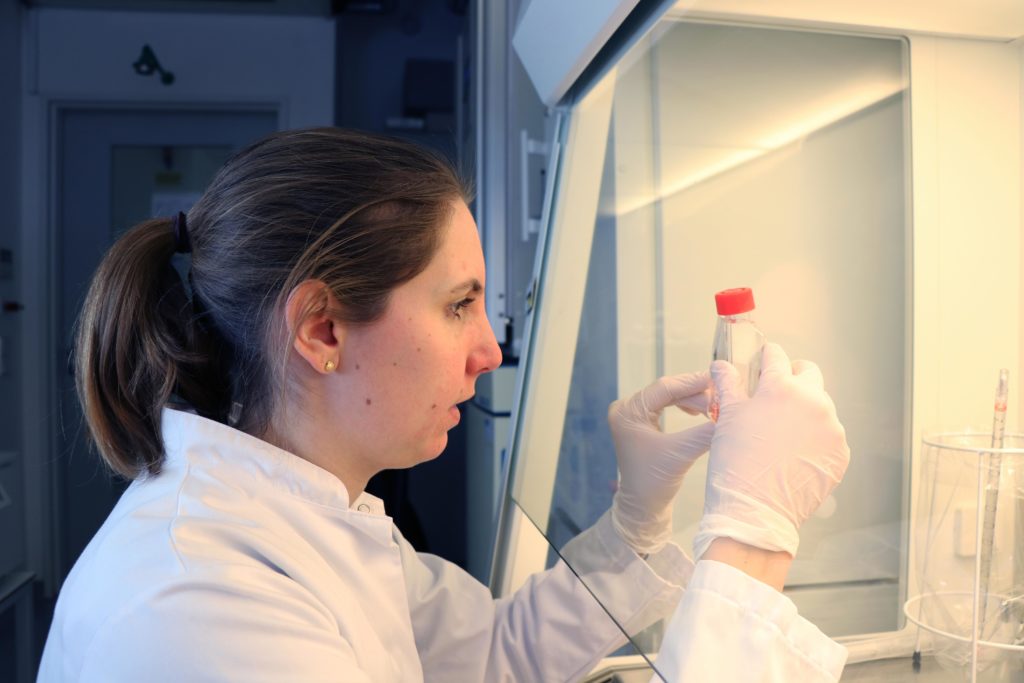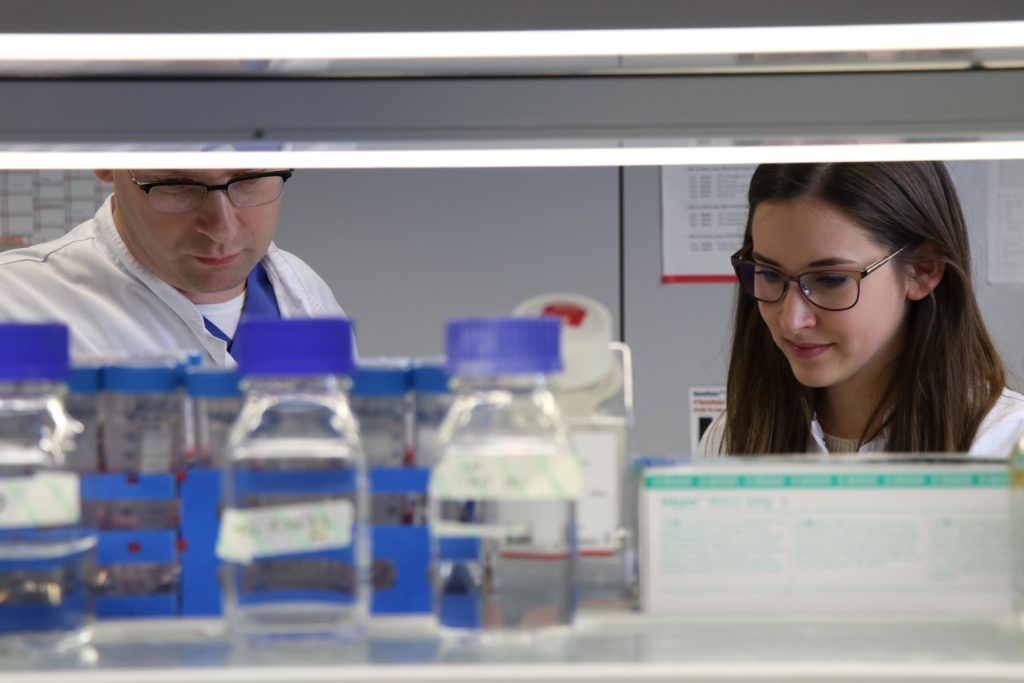 Further links