New article accepted for publication
Our latest article "Non-canonical effector functions of the T-memory-like T-PLL cell are shaped by cooperative TCL1A and TCR signaling" by Sebastian Oberbeck, Alexandra Schrader, Kathrin Warner et al. has been accepted for publication in Blood.
In this study, we report two major findings:
T-PLL cells resemble activated T-lymphocytes with augmented memory-type effector functions including a marked anergy to apoptotic triggers
specific co-opting loss of inhibitory receptors and the overexpressed signal enhancer TCL1A lower thresholds towards permissive TCR input
We will add a link to the article as soon as the publication process has been completed.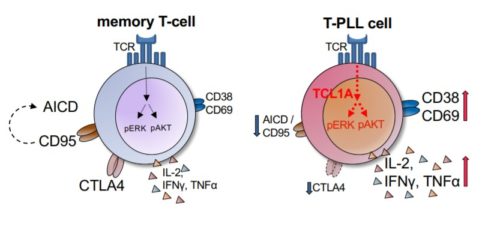 Postet on August 30, 2020